Hello and Goodbye
I just got home from Alabang Town Center and Festival mall. It's nice to know that I still know how to commute in the area. I was looking for small binders that I'm gonna use for my charts for my flight simming hobby. Unfortunately, I didn't find any that fits my needs.

Instead, I came across a music store. I fell inlove instantly when I saw in their window this lovely guitar. The
Ibanez RGA121
! I'm trying not to sound too technical so just click on the link for the specs. I almost cried not when I realized it was true love but when I saw the price tag... I also checked their peavey amps and saw the one my friend, Luigi, was telling me about.
Peavey Studio Pro 112
.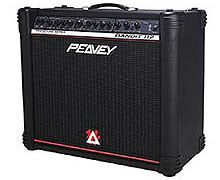 Oh yeah, I'm still recovering from the goodbyes and farewells of my friends in cebu last weekend, as they are going back to their home country. I told them I wont miss them... Hahaha! I'm also recovering from the pimple-slash-boil on my forehead also from last weekend. Badtrip, it's killing me! Seldom I get pimples but when I do... Hehehe.

Anyway, I will be using this blog as a gateway to my album because I was having slight problems with my yahoo photos. Medyo namamahay pa ako dito so please bear with me as I'm still learning the ins and outs around here. Welcome!