A day in Makati
Hello! Yesterday, the family checked-in at the Dusit Hotel in Ayala Makati. No special reason. Just an overnight stay. The camera was brought so it was an oportunity to practice my photographing skills. If I have any. Hehehe.
Everyone's here except me, taking the photo: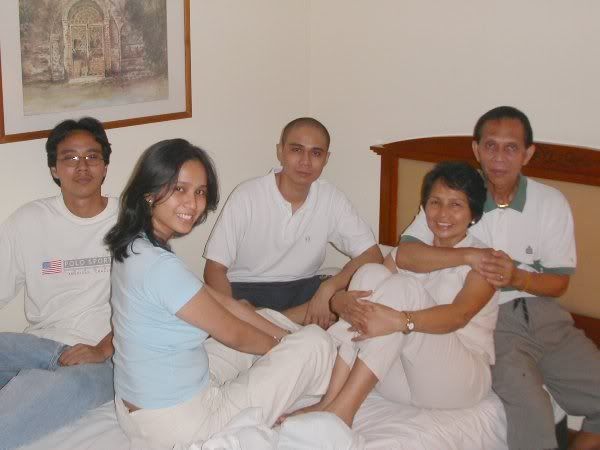 Weekend fireworks in Ayala Center (hotel room point of view):

The same evening, went down to the San Miguel lounge where my friend's band was playing. I don't listen to Hip-Hop but I would advise the men to take their women to K24/7's shows. Oah Yeah!: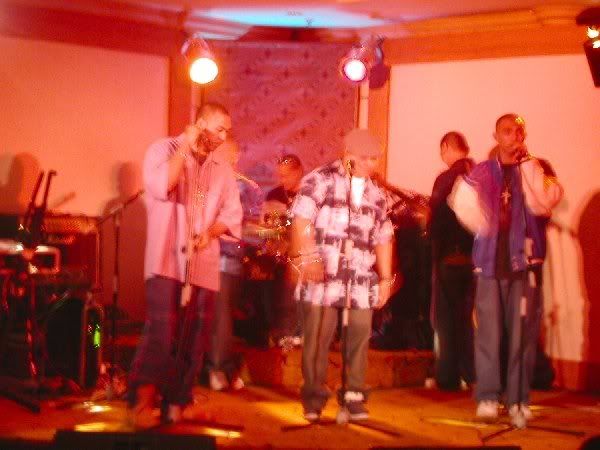 The Drummer, Anthony Dio, is a fellow "Ex - DLSU Pops Orchestra member". We used to jam Heavy Metal on our freetime. He's now wooing the ladies with their R&B Hip-Hop sounds. Daog!