Rivermay at the Bistro
Last night was a cool night at the 70's Bistro. With friends, I waited IMPATIENTLY as plenty of other bands played before Rivermaya. Yep, They are the main event, although the venue is also celebrating She's birthday. Which is probably the reason why there were plenty of guest bands like Itchy Worms and Mojo Fly.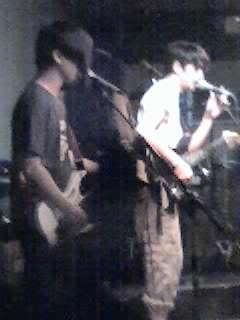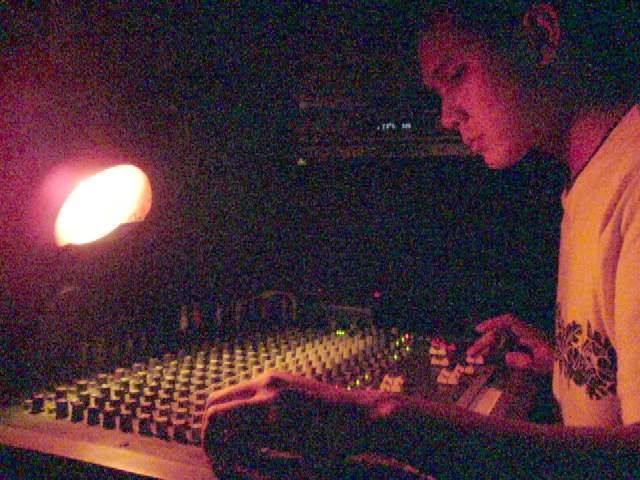 I didn't take any of the pictures in this particular post. And I'm not saying that they would've been better if I took them myself. It's really just too dark. That's why we're experimenting with the "flashlight" function of my phone. Anyway, I had the opportunity to mess with the mixer during intermissions, feeling pro. Hehe.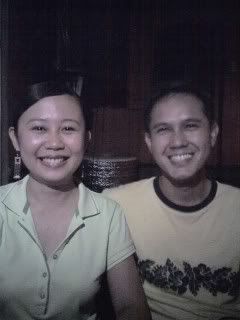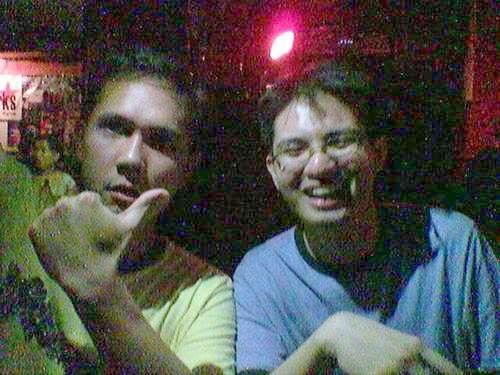 Joining the gang's Bonnie, who I've been coaching on how to be a man. And Luigi, who sponsored most of the pictures for this post. Thanks! So what have I learn in last nights affair?... This is what I've learned and it would sound like this: "Slide tapping sounds better in live gigs than in the recording studios".